Evaluating Cloud ERP Solution
The 3 Key Factors to Consider
Enterprise Resource Planning applications with business functionality like MYOB Advanced have been around since the mid 80's as valuable business tools and the value of having an ERP solution has been clearly proven in case study after case study.
Evaluating Cloud ERP Solution
The 3 Key Factors to Consider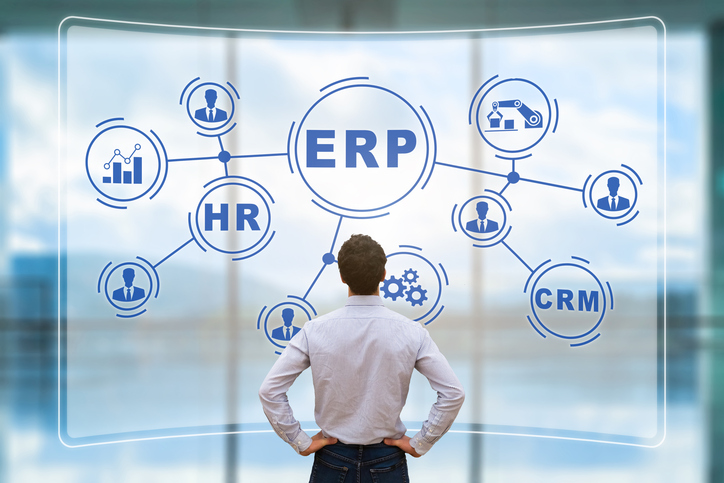 Platform
Today, you have multiple options when it comes to which technology you choose – if you choose to deploy your own closed environment in the cloud (called Private Cloud) you can deploy on Amazon AWS, Google Cloud, Microsoft Azure plus there is a range of choices of smaller providers with additional value added services.
Most ERP solutions now give you choices and the various platforms offer the capability to host them – whether you need a Linux platform, a Microsoft based platform or a mixture.
Of course, you may decide to choose a solution like MYOB Advanced where the deployment is done based on a MySQL database platform running in an Amazon AWS environment and that's it – you pay one fee per user per month that covers everything and you don't need to agonise over multiple dimensions of the choice.
Does it make the choice easier? Not necessarily but that's where the next 2 components are important.
Pricing
A recent article in an industry news journal called CRN  (Computer Reseller News) made the claim that many organisations were starting to reverse their cloud roll-outs because of the dreaded "bill shock" when they did not accurately monitor and manage their usage of their cloud environments.
The advantage of cloud is in the fact that it offers elasticity – the ability to shrink and grow your consumption of resources as needed and only pay for what you need.
So you need to understand your usage – CPU billing, memory, usage billing , storage usage billing AND operating system billing that you incur as you deploy new users and instances ( a collection of resources).
I have personally fallen in to this trap of set and forget – only to discover I was paying for services I didn't use or consuming resources for additional performance that didn't make that much difference to the user experience.
Fortunately, most providers give you portal based tools to manage, monitor and set usage alerts to help you – the bottom line is – set and forget is a fallacy if you are looking for the best blend of price and performance.
A good partner can help you address this.
Partner
Whether you are choosing an On Premises or Cloud based ERP solution the right partner can make a huge difference…a partner that understands your industry, has experience working with your size of business and understands the product you have chosen is absolutely critical – of course. But also factor in their ability to help you map out a deployment plan that factors in your organisations ability to cope with the change and your peoples level of skill.
The best product, platform and the best partner will fail if you are trying to achieve a timeline that is too ambitious. We'll talk more about that in our next post…
Contact Us
to Learn More