MYOB Advanced Cloud ERP
MYOB Advanced Cloud ERP from Key Cloud Solutions is the complete
solution for all your business management needs today and in the future.
MYOB Advanced Cloud ERP are cloud business management systems built for medium and larger Australian and New Zealand businesses. With its powerful and easy to use accounting, finance, budgeting, cash-flow forecasting and multi-currency management systems, MYOB Advanced Cloud ERP will help your business be more efficient and more mobile than ever before.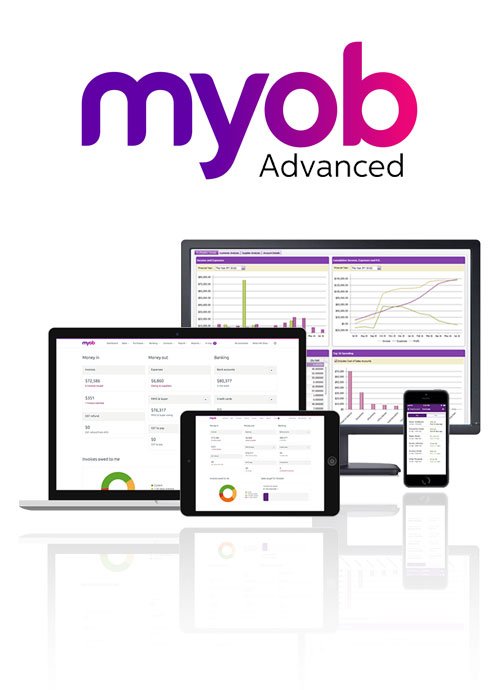 Simple yet powerful customer management
You can streamline your sales, prospecting and customer management processes with easy to use CRM features that integrate with your accounting and stock control.
Easily manage quotes, sales orders and purchasing
Reduce the time between sales order and delivery, and improve productivity with tools that make it easy to manage the complexities of the quoting and order process.
Makes managing easy
The general ledger in MYOB Advanced automatically collects and reports on all accounting transactions, leaving you free to manage your business.
Straightforward monthly pricing plans deliver better value
MYOB Advanced is available for a convenient monthly subscription payment, making it easier to plan and manage your business expenses throughout the year. You can change your subscription plan to best suit your changing business needs.
Flexibility to change with you
You can change your subscription plan to best suit your changing business needs. And with no hardware to maintain you can enjoy its wide ranging functions without the need for complex and expensive servers or your IT hardware.
Advanced inventory management
MYOB Advanced lets you take control of your inventory and distribution process, keep track of quantities on hand and monitor your inventory costs across multiple locations.